Achievements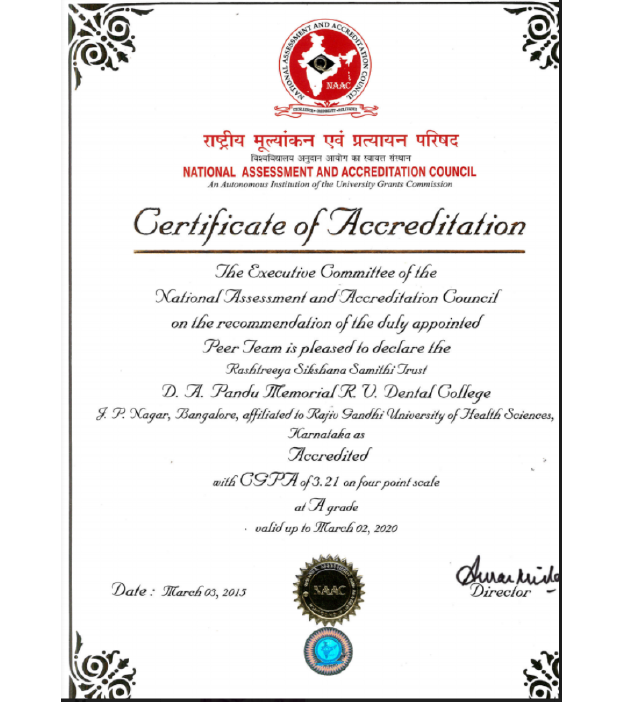 Accredited with National Assessment and Accreditation Council with A- grade (CGPA- 3.21)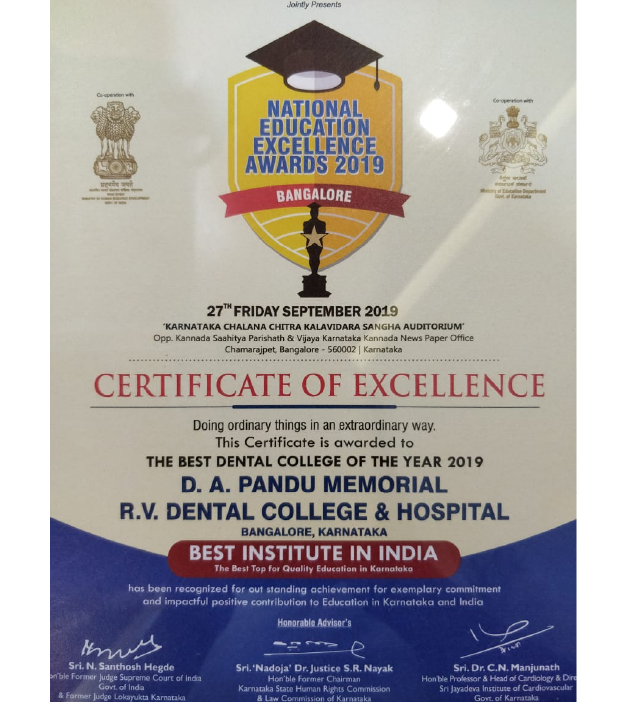 Awarded the Best Dental College of the year 2019 for its outstanding achievements in the field of education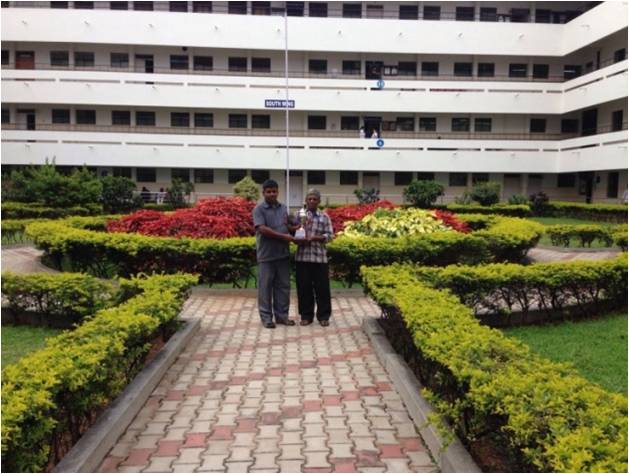 Awarded the Best Dental College of the year 2019 for its outstanding achievements in the field of education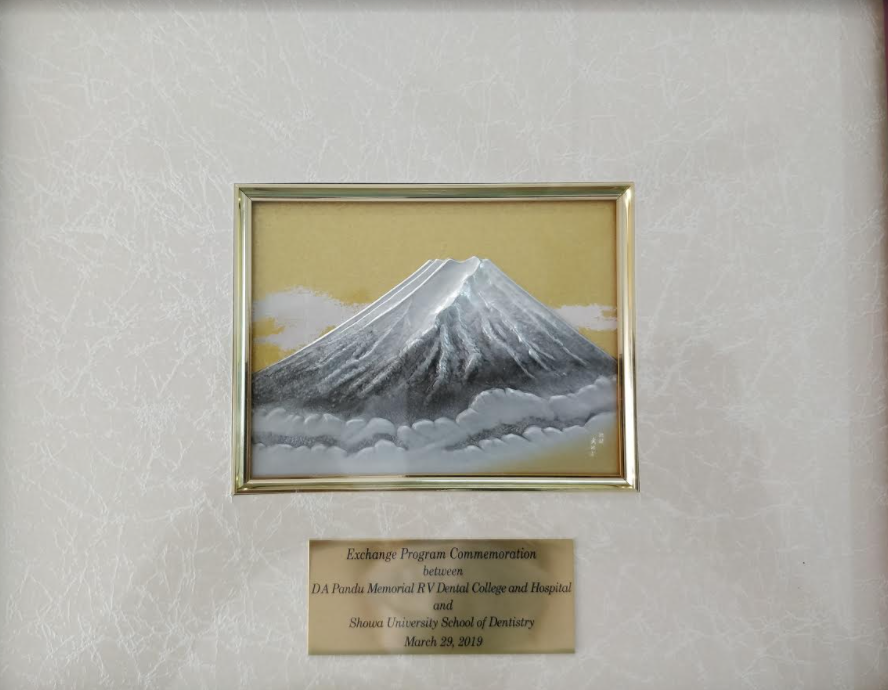 MOU between D. A. Pandu Memorial R.V. Dental College & Hospital and Showa University School of Dentistry, Showa University,Japan for faculty & student exchange program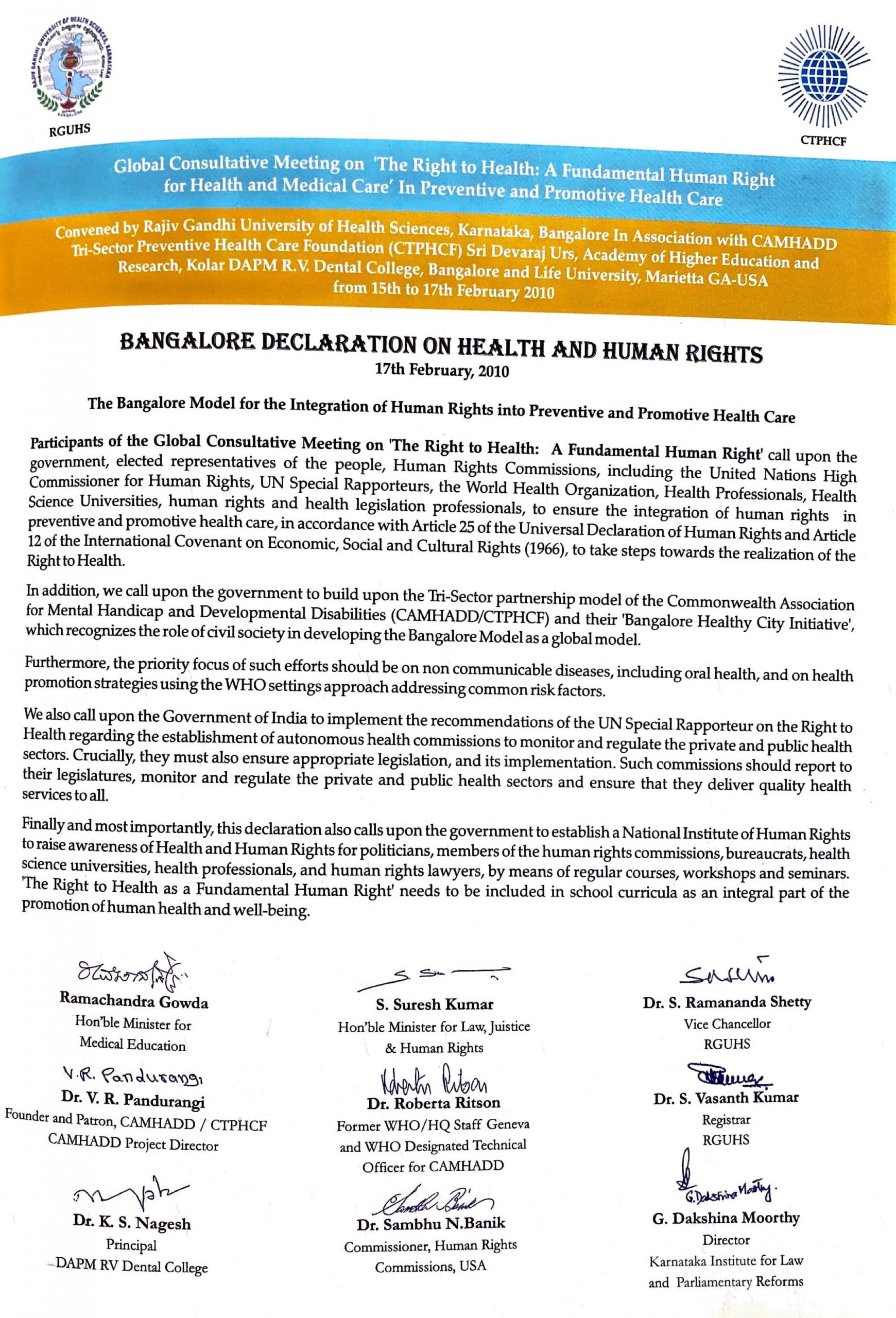 Signatory of Bangalore Declaration on Health and Human rights
Our students have excelled in both curricular and extracurricular activities and have brought laurels to our institution. We are so proud of them!!!!
UNIVERSITY RANKS AND GOLD MEDALS:
Our students have been performing consistently well in university examinations and have secured several gold medals and ranks over the years at the Rajiv Gandhi University of Health Sciences Convocation. In the last five years it self they have obtained 18 gold medals and 351 ranks at the university level!!!
GOLD MEDALS AND RANKS UNDER RGUHS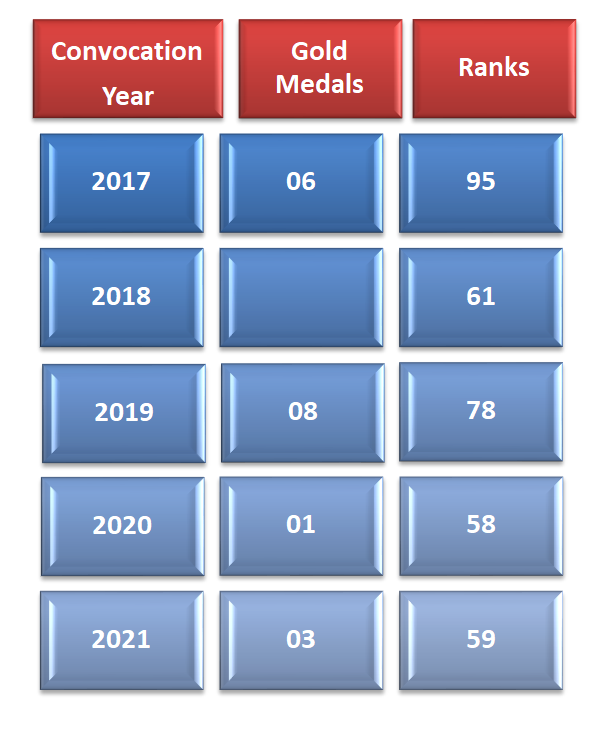 Gold Medalist and Rank Holders for RGUHS University Convocation 2023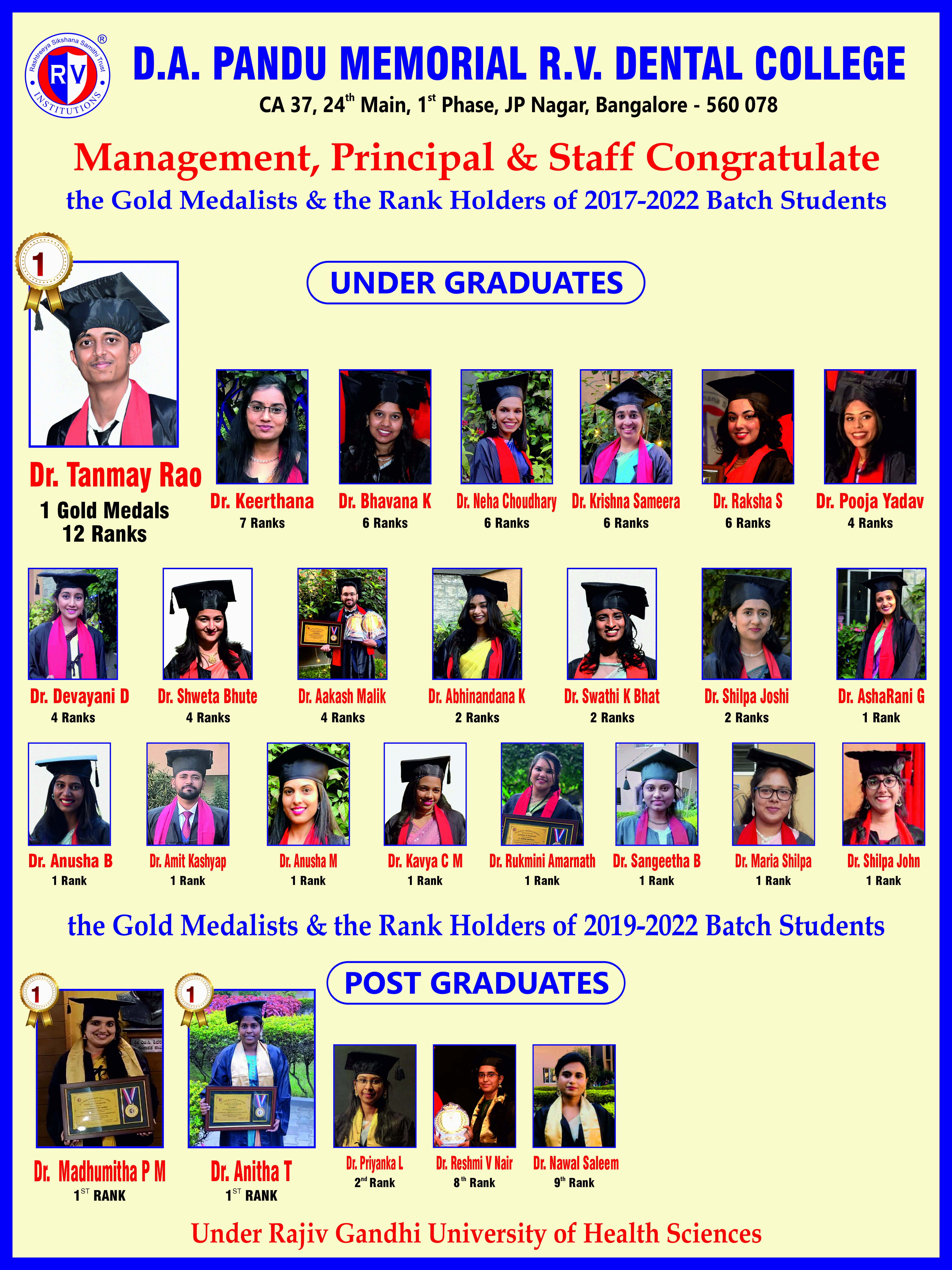 RGUHS CONVOCATION 2021
RGUHS CONVOCATION 2020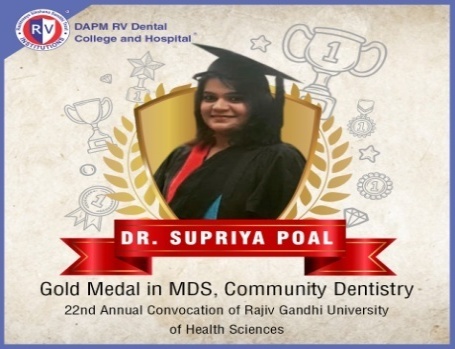 RGUHS CONVOCATION 2019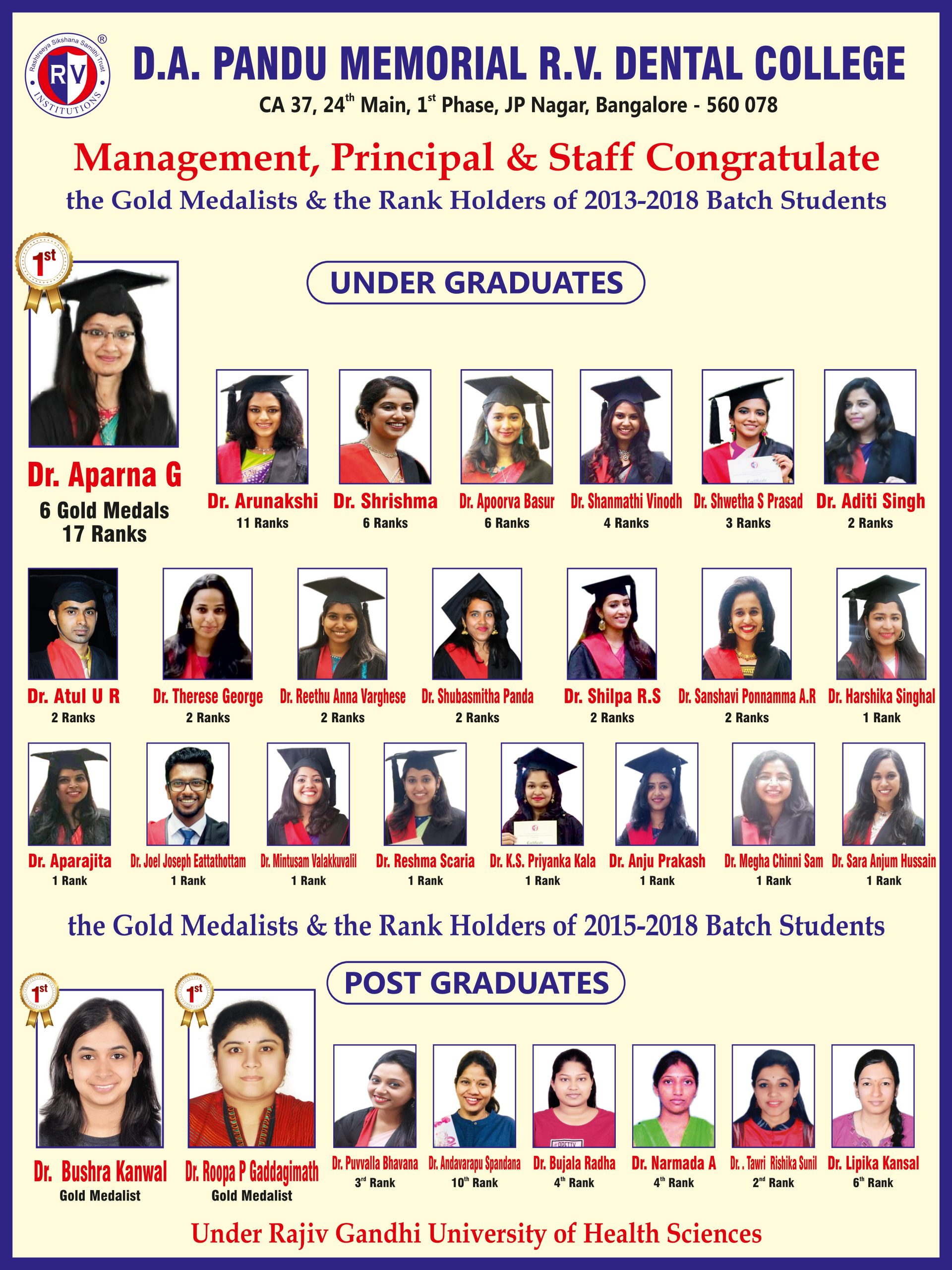 RGUHS CONVOCATION 2017
POST GRADUATE ENTRANCE EXAMINATIONS:
Our students have achieved high ranks in the postgraduate entrance examinations allowing them to be placed in prestigious institutes around the country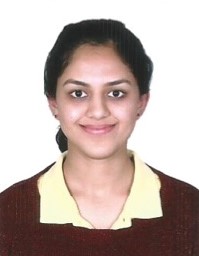 Dr. Arunakshi Krishnan
2ND RANK AIIMS 2018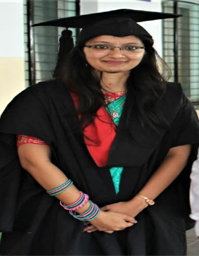 Dr.Aparna G
10TH RANK AIIMS 2018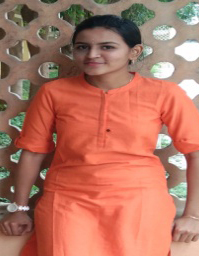 Dr. Preetha Anand
13TH RANK INI-CET 2020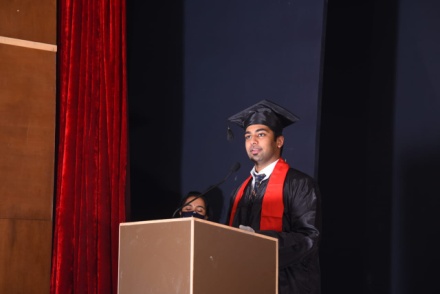 Dr. SOMANNA
29TH RANK INI-CET & 23RD RANK NEET 2020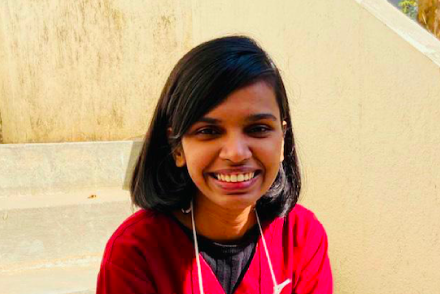 Ms. Neha Chaudary secured the DR. K S NAGESH GOLD MEDAL at the Karnataka Chapter of Anatomists Conferenece for 1st Rank in First BDS in 2018 .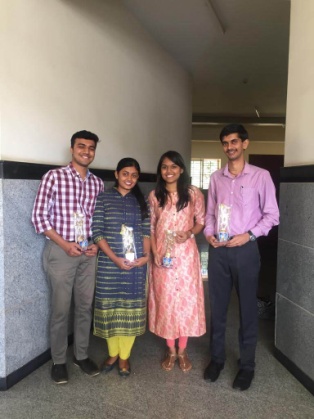 PAPER AND POSTER PRESENTATIONS:
We are very proud of our students who actively participate in various regional, national and international conferences and have won several awards for poster and paper presentations.
Dr. Aditya Keshav , Dr. Dr. Akshay Shetty , Dr. Desna Vinay Shroff won 1st prizes for paper and poster presentations while Dr. NeekshaKapse bagged the 3rd prize for paper presentation, held at THE WORLD DENTAL CONFERENCE, DUBAI 2018.
Some of the awards the students have received in 2020: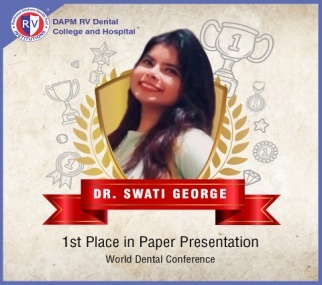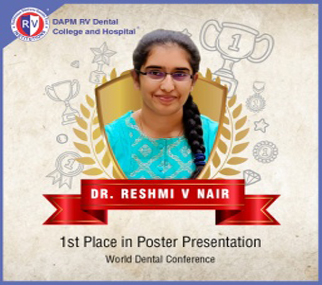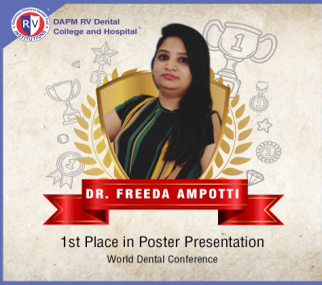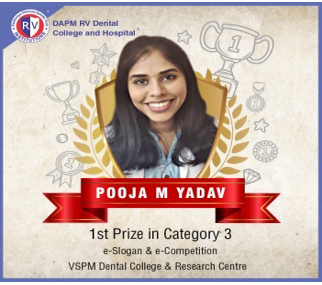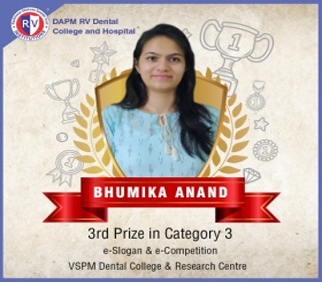 EXTRACURRICULAR ACTIVITIES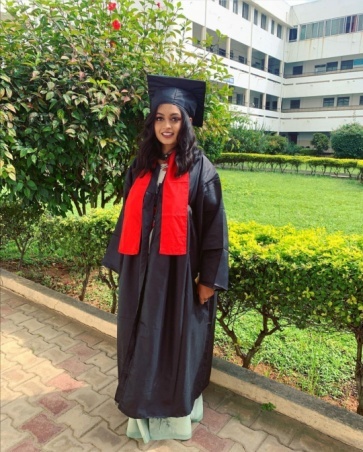 Dr. NEEKSHA KAPSE
won 3 gold, 4 silver at All India University Swimming Tournament held at Chandigarh in 2016.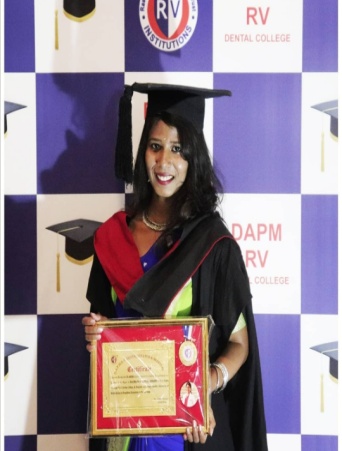 Dr. MENA C
won 1 gold, 4 silver, and 3 bronze at All India University Swimming Tournament held at Chandigarh in 2016.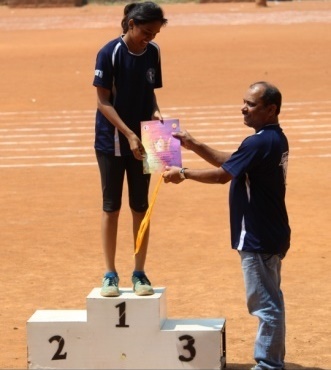 Dr. Desna Vinay Shroff
an intern secured 1st prize in triple jump and 3rd prize in 100m race at the RGUHS state track and field tournament and represented RGUHS at the All India Inter University Meet at Guntur in 2018.
Research
DAPM RV Dental College is actively engaged in research in the field of oral health. The policies set forth by the institute supports the faculty and the students in conducting research . The aim of the research policy is to benefit the community at large and also to broaden our understanding and knowledge in the field of oral sciences.
The institute has several collaborations and MOUs signed at both institutional and departmental levels which help to further the exchange of information, provide additional training and resource sharing .
Few of the Memorandum of Understanding signed with several institutes :
Showa University School of Dentistry, Japan for faculty and student exchange program
Aster DM Healthcare Ltd.
The Invisalign University program, India
Deutsche Cleft kinderhilfe,empanelment for cleft treatment/orthodontics
The Dental Public Health Group,Department of Epidemiology & Public Health University college London, K
CAMHAAD Trisector Preventive Healthcare Foundation.
AAID Maxicourse,N.A Educational Trust.
Aristogene Biosciences Pvt. Ltd.
Lucid Technologies
Inga Health Foundation Collaboration with department of orthodontics
Canara Bank Relief & Welfare Society
Karnataka State Road Transport Corporation
Peoples Trust Sriramahalli
Satya Sai sevaOrganisations
Danta Bhagya Yojana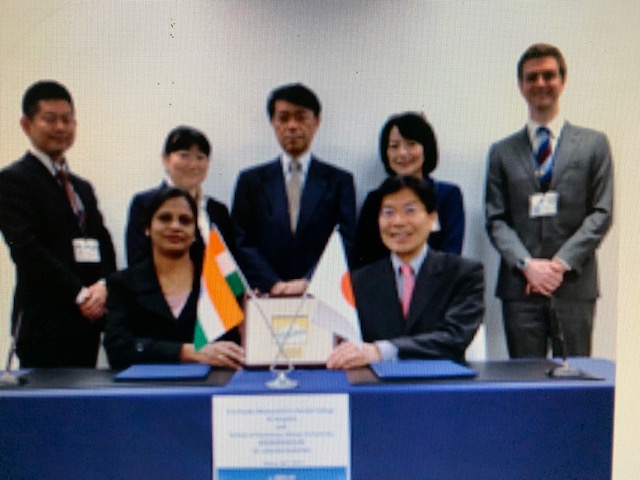 MOU signed between the Showa University, Japan and DAPM RV Dental College for faculty and student exchange programme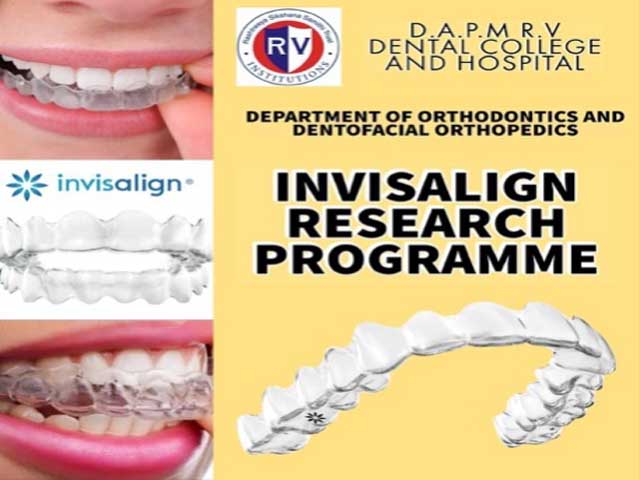 INVISALIGN CLINICAL AND RESEARCH PROGRAMME . We are the only dental institute in south India and the second in the country to run this programme
We have collaborated with various research institutes such as :
ICMR
Indian Institute of Science
Vittal Mallya research foundation, Bangalore
RV Engineering College
DIACON Hospital, Bangalore
Bangalore Institute of Oncology
Defense Research and Development Organization
Institute of Aviation Medicine, Bangalore,
Queen Mary Royal College London
University of
Jnana Sanjeevini Medical Center, Bangalore
Sri Jayadeva Institute of Cardiology
Semler Research center, Bangalore
Jain Inst of Vocational & Advanced studies
NIMHANS, Department of Genetics, Bangalore
Raghavs Diagnostic & Research center
Oral 3D Diagnostic center
Clumax Diagnostics Bangalore
National Institute of Nutrition, Hyderabad
Center for Cellular & molecular Biology (CCMB, Hyderabad),
National Institute of Ayurveda & Diabetics, Bangalore
The institution has a Research development and sustenance committee and Institutional review board which oversees the research activities and constantly strives to monitor the quality of the research .
The Department of Oral Medicine & Radiology conducted a research study titled "Training novice screeners to perform Oral Cancer Examination" in collaboration with Dr. Ross Kerr, Assistant Professor, Department of Oral Medicine, Director, Oral Mucosal Disease Service, New York University, New York, during the period may 2004 to June 2004.
Funding for research activities is allocated in the annual research budget as a part of internal funding, while external grants from apex bodies are also facilitated.
The Rashtriya Sikshana Samithi trust is instrumental in supporting the faculty for carrying out research by allocating an annual research budget and by facilitating faculty and students to present papers and posters at conferences ,many of which have received best paper and poster awards.
Several faculty have been deputed to Universities abroad for exchange of knowledge which have yielded in several research papers and completion of research programs. They have received extensive support for the same from the institution.
Pandurangi Memorial Public Health Research Award' was instituted by his family in fond memory of Late Dr Pandurangi who always been an active promoter of varied research activities and health promotion activities in 2019.
The Departments of Oral Medicine and Radiology and Prosthodontics have received research grants from Rajiv Gandhi University of Health Sciences.
The Department of Public Health Dentistry has been conducting an undergraduate research exposition of several years where final year undergraduate students present the synopsis of their research projects inorder to inculcate a research culture amongst the undergraduate students .
Students' presentation during the UG Research Synopsis Exposition: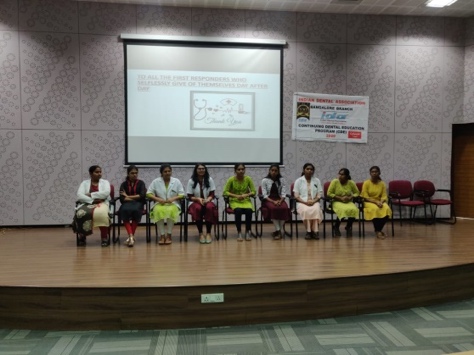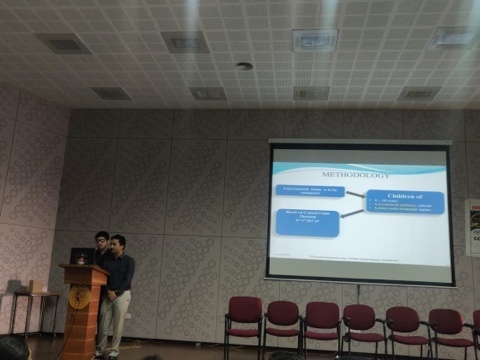 The "1st Annual Dr. Pandurangi Memorial Public Health Research Award and Release of Institutional Research Policy & Bioethical Guidelines for IRB" was held on 2nd August, 2021 through offline & online mode.
The institutional research policy guideline document provides a roadmap for the utilization of Institutional Research Fund and the Bioethical Guidelines document provides a comprehensive set of guidelines and standard operating procedures to be followed for conducting an ethical research in the institution.
Dr Pandurangi Memorial Public Health Research Award is a step in this direction. It was initiated in 2019 as a tribute to Dr Pandurangi and to promote Public Health Research in the institution. The first recipient of this award were Dr. Dimple Atodaria& Ms Rithika Pai for their project "Development of Jeopardy Game Health Edutainment for 11-12 years of Children of Bangalore city". This project aims at educating children about Oral Health through a game mode -Jeopardy) game.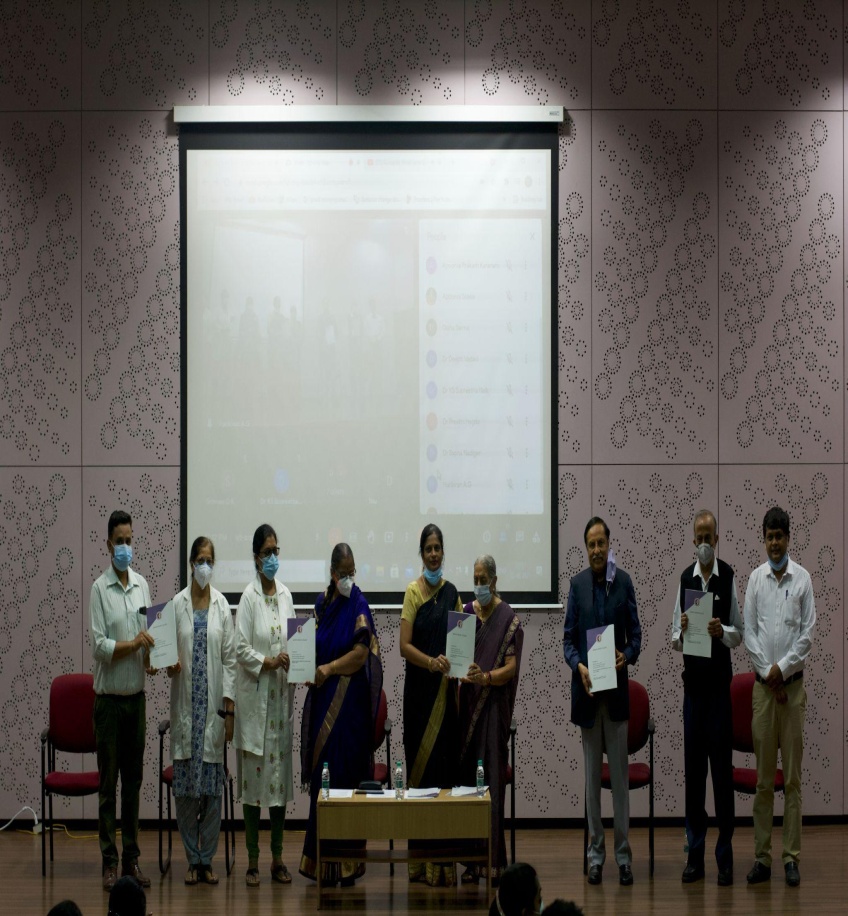 Release of Policy Guideline Document: DAPMRVDC Institutional Research Policy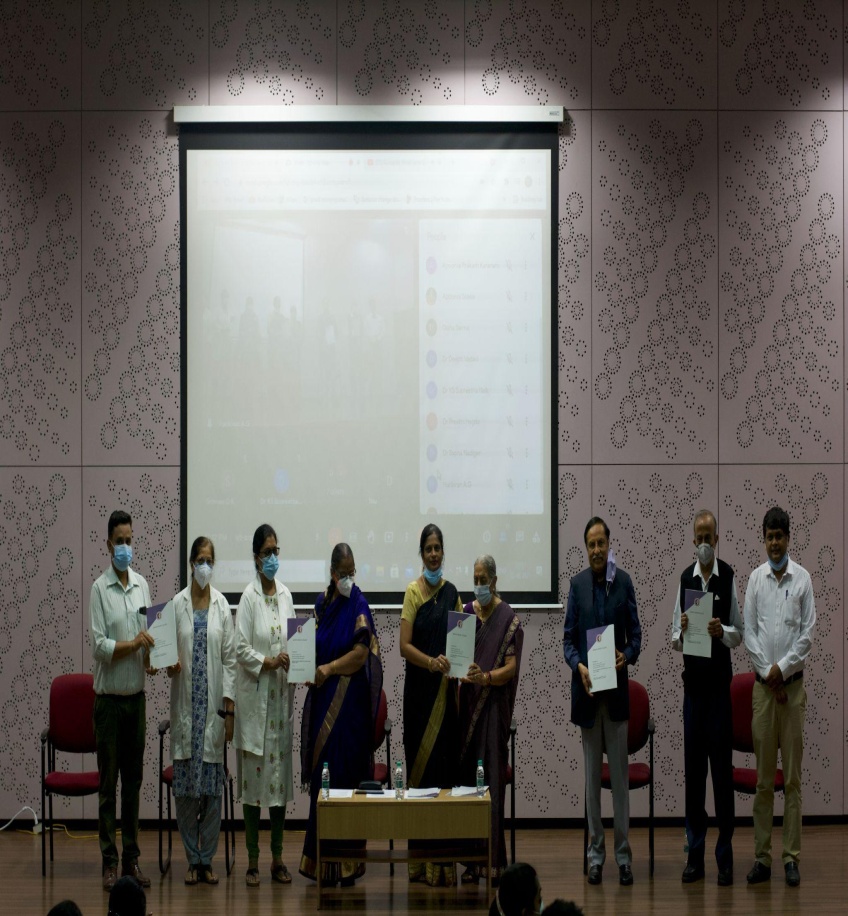 Release of Compendium of Bioethical Guidelines and Standard Operating Procedures for Institutional Ethics Committee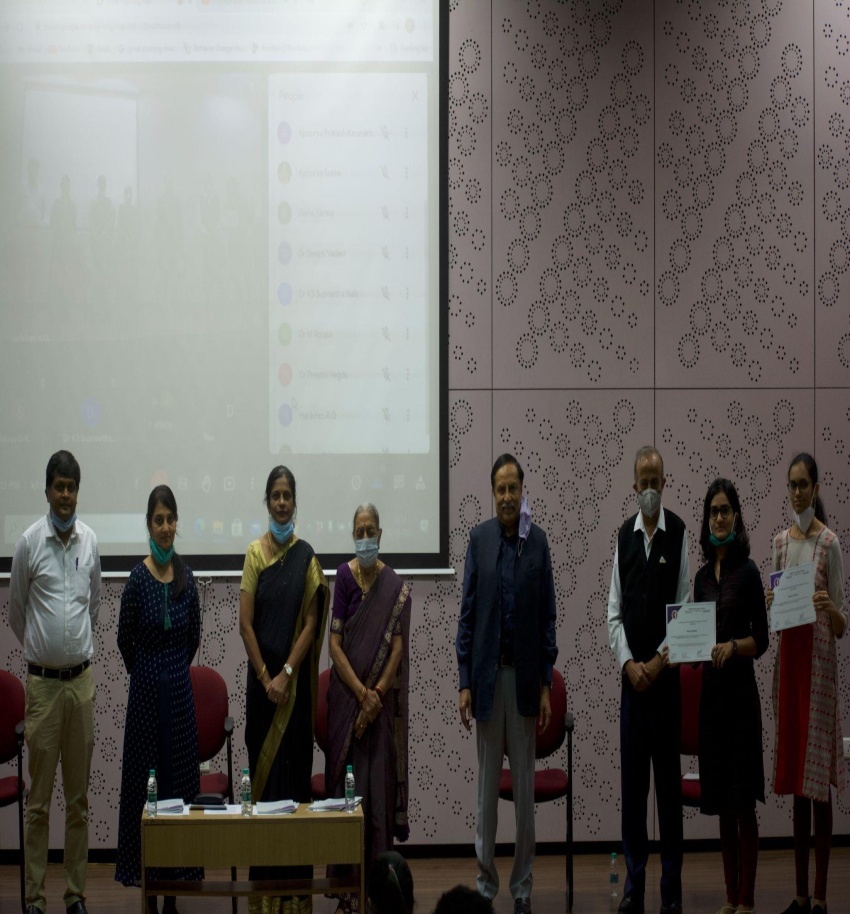 Awarding the 1st Dr Pandurangi Memorial Public Health Research Award
DAPM RV Dental College has been conducting several education programmes over the years which includes CDE programs, workshops, masterclasses, faculty development programmes etc. These programmes have benefitted the students and faculty alike. Several eminent both national and international have been invited to deliver lectures and to help in furthering our knowledge .
International guest speakers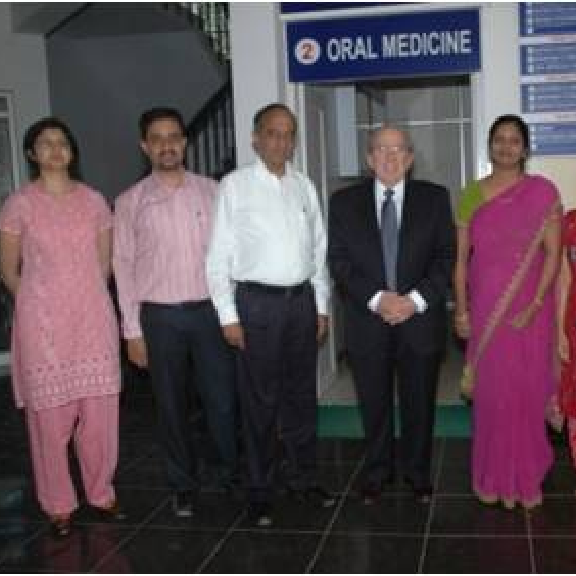 Dr. Bruce R Donoff , Dean , Harvard School of Dental Medicine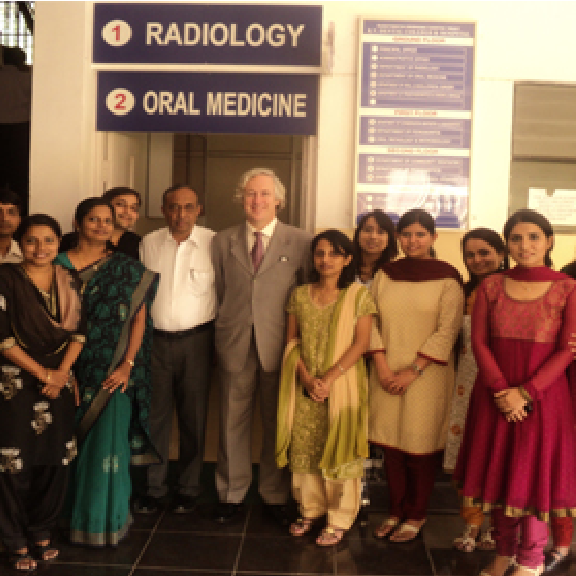 Dr. Alexander R Kerr , NYU School of Dentistry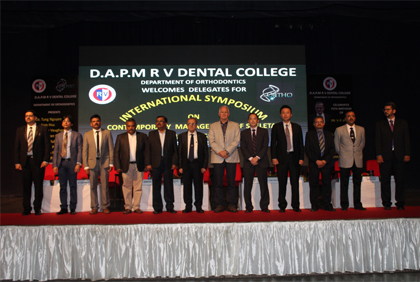 International Symposium conducted by Dept of Orthodontics and Dentofacial Orthopedics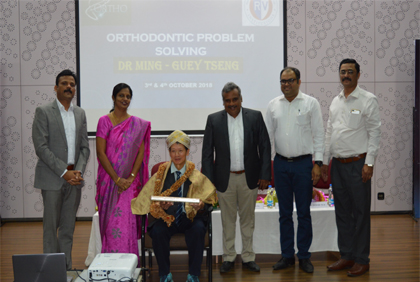 Eminent international speaker Dr. Ming Guey Tseng on Orthodontic problem solving
Workshops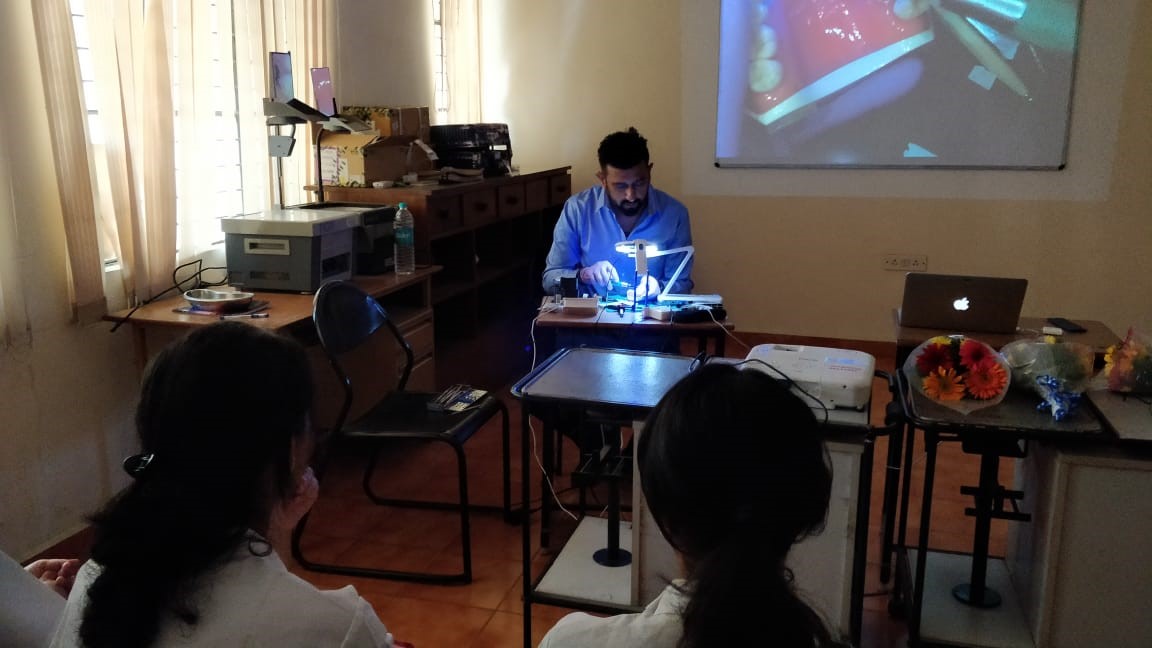 EBD restore and reinforce hands on programme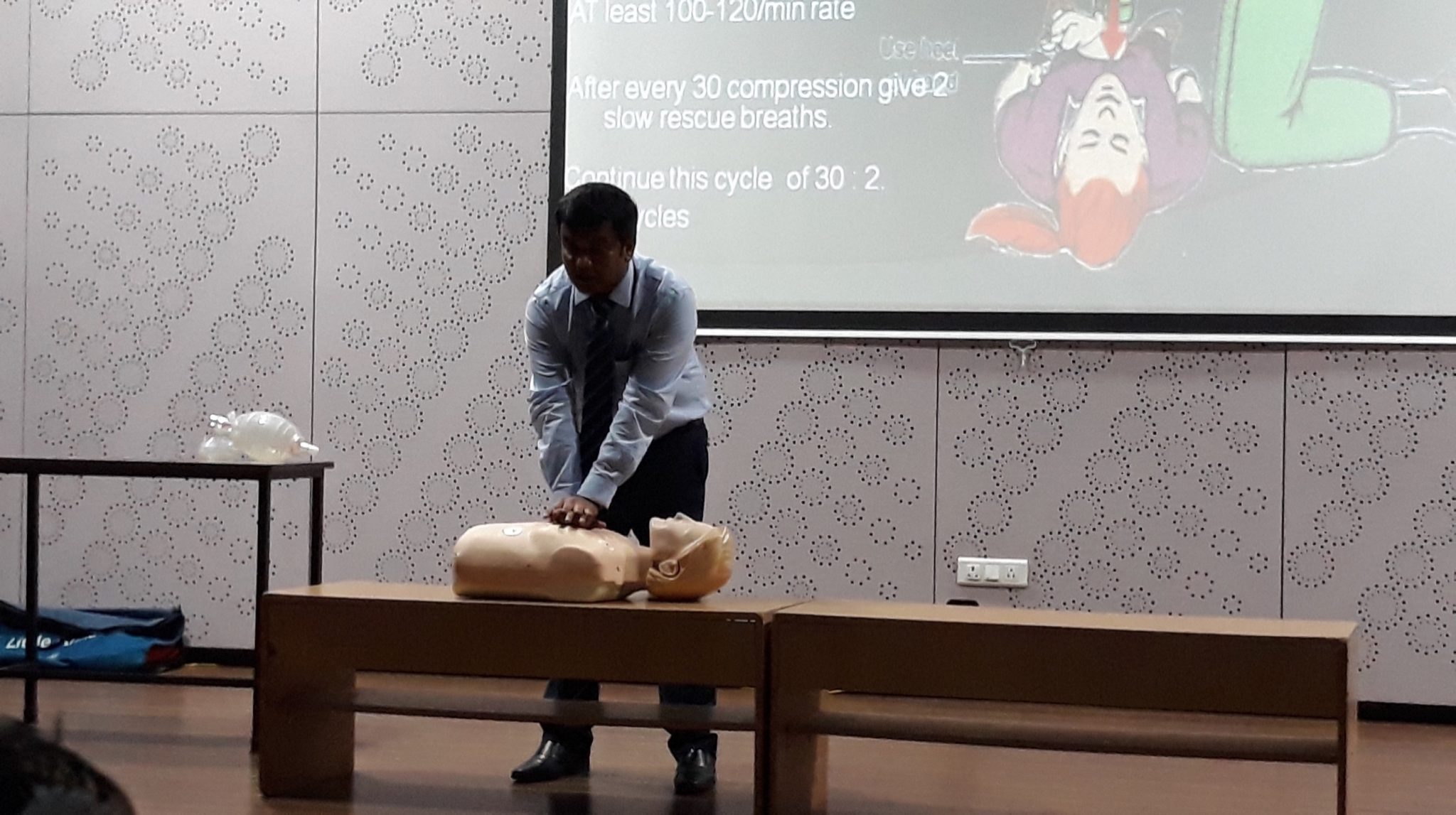 Basic Life support Demonstration
Webinars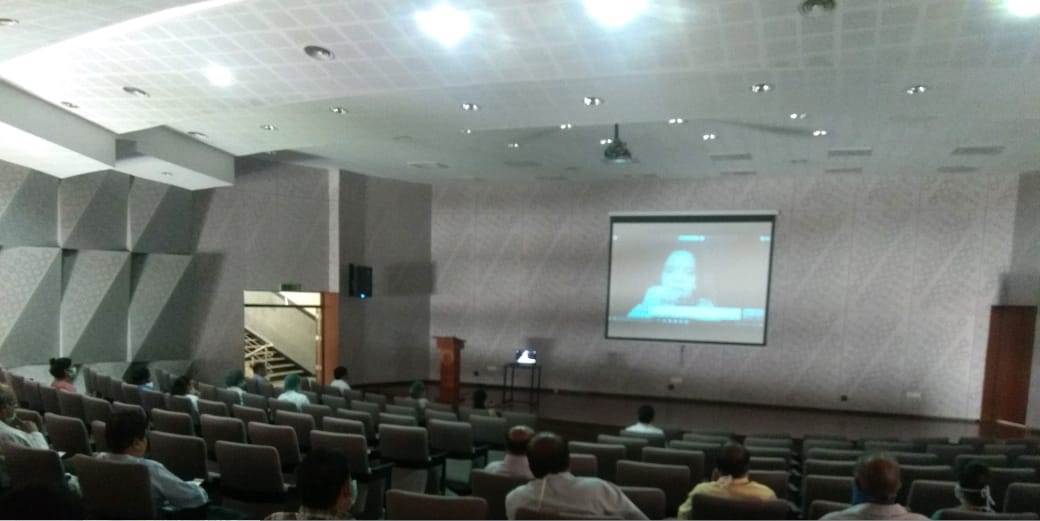 Masterclasses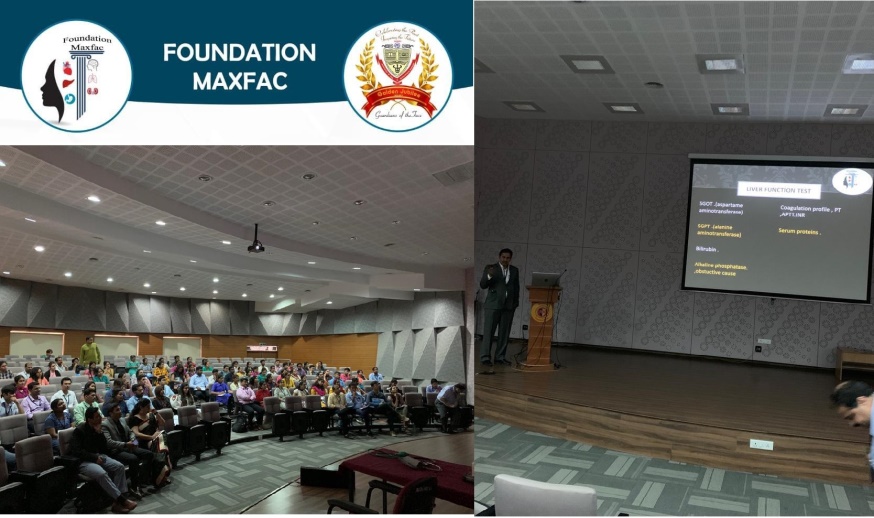 Foundation Maxfac – Masterclass conducted for I MDS students conducted by Dept of Oral and Maxillofacial Surgery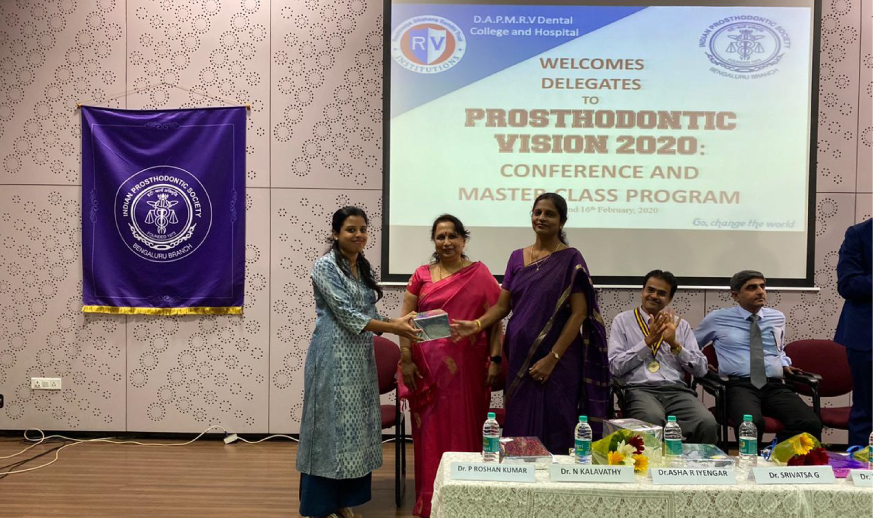 Prosthodontic Vision 2020 – Masterclass and conference by Dept of Prosthodontics and Crown and Bridge

Periopanorama – Masterclass for III MDS students conducted by Dept of Periodontology
DAPM RV Dental College is focused on the social commitment towards promoting good oral hygiene practices by organizing various outreach and extension activities throughout the year. These activities have been recognized by the government and other organizations alike.
School Health Programmes and Health education programs:
The Department of Pediatric Dentistry has a unique school health program that has consistently provided oral health care to school children for more than 20 years. Basic treatment including oral prophylaxis, dental fillings and preventive treatment are provided completely free of cost to the children.
Both departments of Pediatric dentistry and Public Health Dentistry have been actively involved in creating oral health awareness as an integral part of the dental camps which are conducted. The programmes which concentrate on prevention and recognition of oral diseases are conducted for both the rural and urban communities.
The faculty of Department of Public Health Dentistry have been actively involved in developing several educational tools and toys for promoting good oral hygiene practices amongst children.
To facilitate the entire process of the conducting the dental camps, the college has a well-equipped mobile dental van which has been customized for providing dental services during the camps. It is equipped with 2 dental chairs and one portable dental chair
Also over the years many equipment have been customized for specific needs of our target population which includes portable dental units, ultrasonic scalers with customized pressure pumps among several other innovations.
Dental procedures being performed at Camps with minimalistic facilities.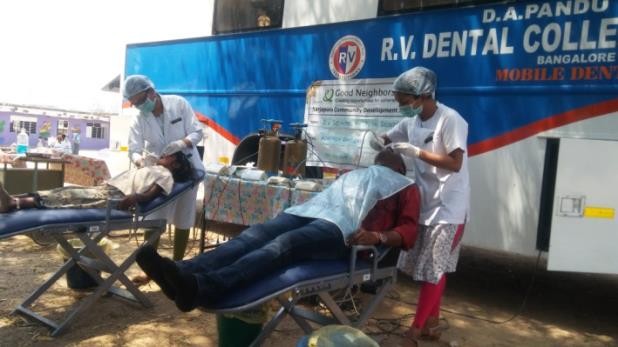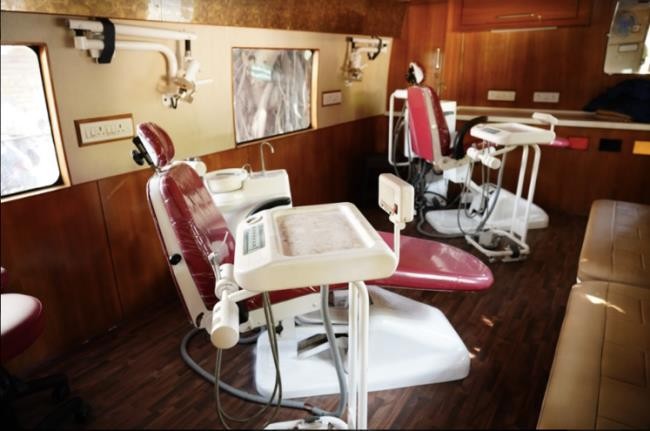 Mobile dental van unit and dental procedures being performed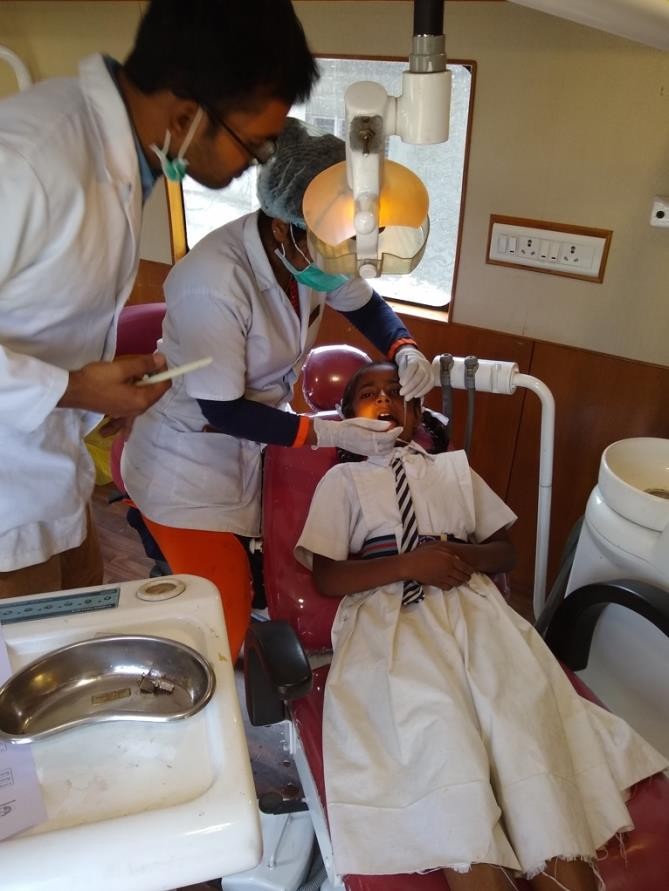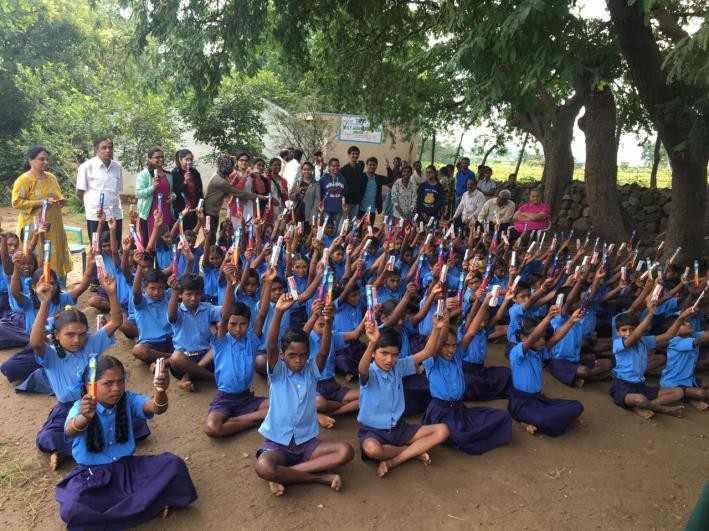 Children learning about brushing at the remote overnight camp in MM Hills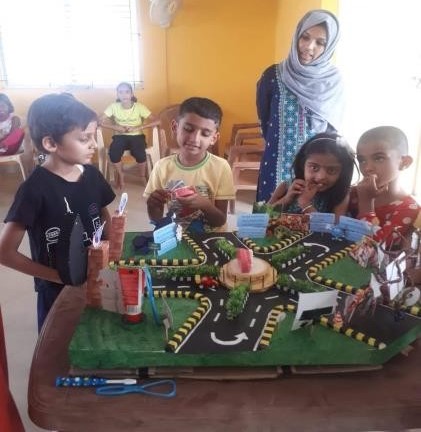 Children learning about oral health through the 3 D game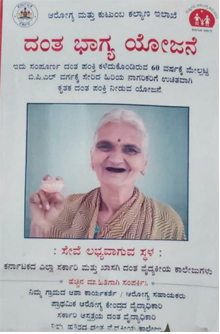 Free Denture camps:
Department of Prosthodontics and crown and bridge has conducted "free denture camps" for senior citizens and also is associated with the "Danta Bhagya Yojane" programme along with the Government of Karnataka
Extension centres:
The institution undertakes various health promoting activities through pubic private partnerships with various organisations such as :
ISRO
Karnataka State Road Transport Corporation (KSRTC),Jayanagar
Sriramanahalli village, Doddaballapura Taluk in collaboration with Peoples Trust (NGO- Self Help group)
Sevakshetra Hospital
Chennenahalli, Magadi Road
Oral cancer Prevention
The faculty and students are well trained for the detection and screening for oral cancer . Exclusive camps have been organized for oral precancer and oral cancer detection. Creating awareness about the detrimental effects of habits such as tobacco, gutkha and paan masala usage is one of our priorities. The institution also has a tobacco cessation clinic which focusses on counselling patients to stop the habit of tobacco use.
Awards and recognition :
Our institute is extremely proud that one of our faculty members from the Department of Pediatric Dentistry ,Dr. Sudhir R has set a record for organizing the maximum number of free school oral health programmes . This has been recognized by both the Asia and India Book of records for conducting a record number of 1039 of camps and treating 2,25,421 children from 17th January 2000 to 25th February 2020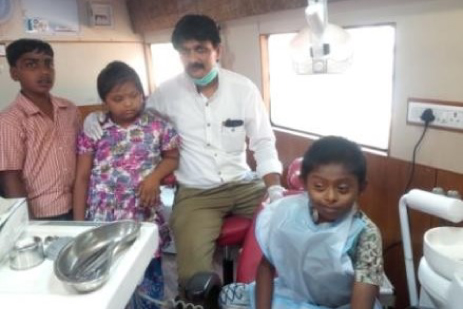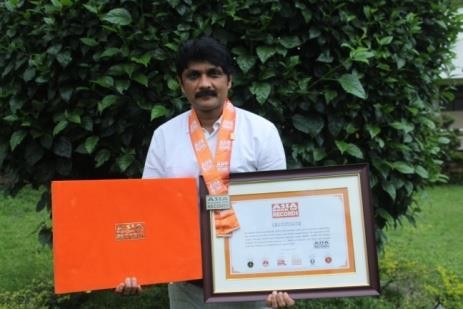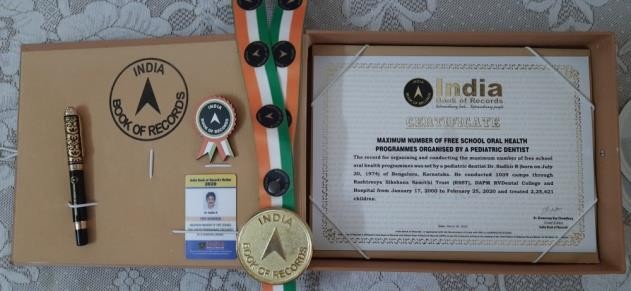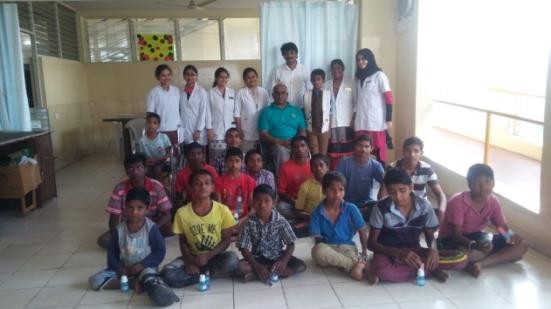 Our institution's concerns for oral health of special abled children has been welcomed and appreciated by Kannada Prabha
Our faculty have been invited to deliver lectures ,radio talks and television talks to create an awareness on oral hygiene practices amongst the general
One of the camps conducted has been documented in a beautiful video